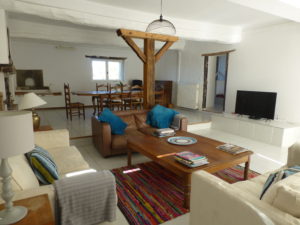 Font Saint Martin comprises a modern kitchen, utility room and downstairs bathroom.  A spacious hallway with piano leading to an open plan lounge and dining area.
The middle floor comprises a large master bedroom with private balcony and en-suitebathroom.  There is a super kingsize bed and a double sofa bed in the master bedroom. There are two further double bedrooms and two bathrooms (one shower and one bath) on this floor.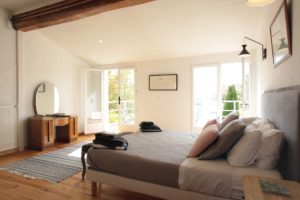 The top floor comprises two large bedrooms, each of which contains four single beds which can be configured according to the needs of your party.  There is a WC and sink on this floor too.  The top floor will be shut when the house is rented on a three bedroom basis.
Attached to the main house there is a barn currently used for storage and another barn used for outdoor play with table tennis, basketball hoop, a swing and other games.