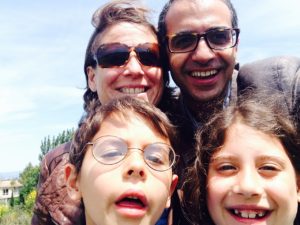 We are Claire, Ajay, Alya and Tio.  We live in the UK but spend as much time as we can in France and are delighted to share this special place with you.
Claire and Ajay are the creators and former owners of Bagus Place Retreat on Tioman Island in Malaysia.  We built this small eco-friendly hotel from scratch and it went from strength to strength, consistently being rated TripAdvisor Number 1 accommodation on Tioman Island over the years.
Family commitments meant we decided to sell Bagus Place and buy a holiday home in France.  Since buying the property we have renovated it to a high standard whilst still maintaining the charm and character of an old French farmhouse.